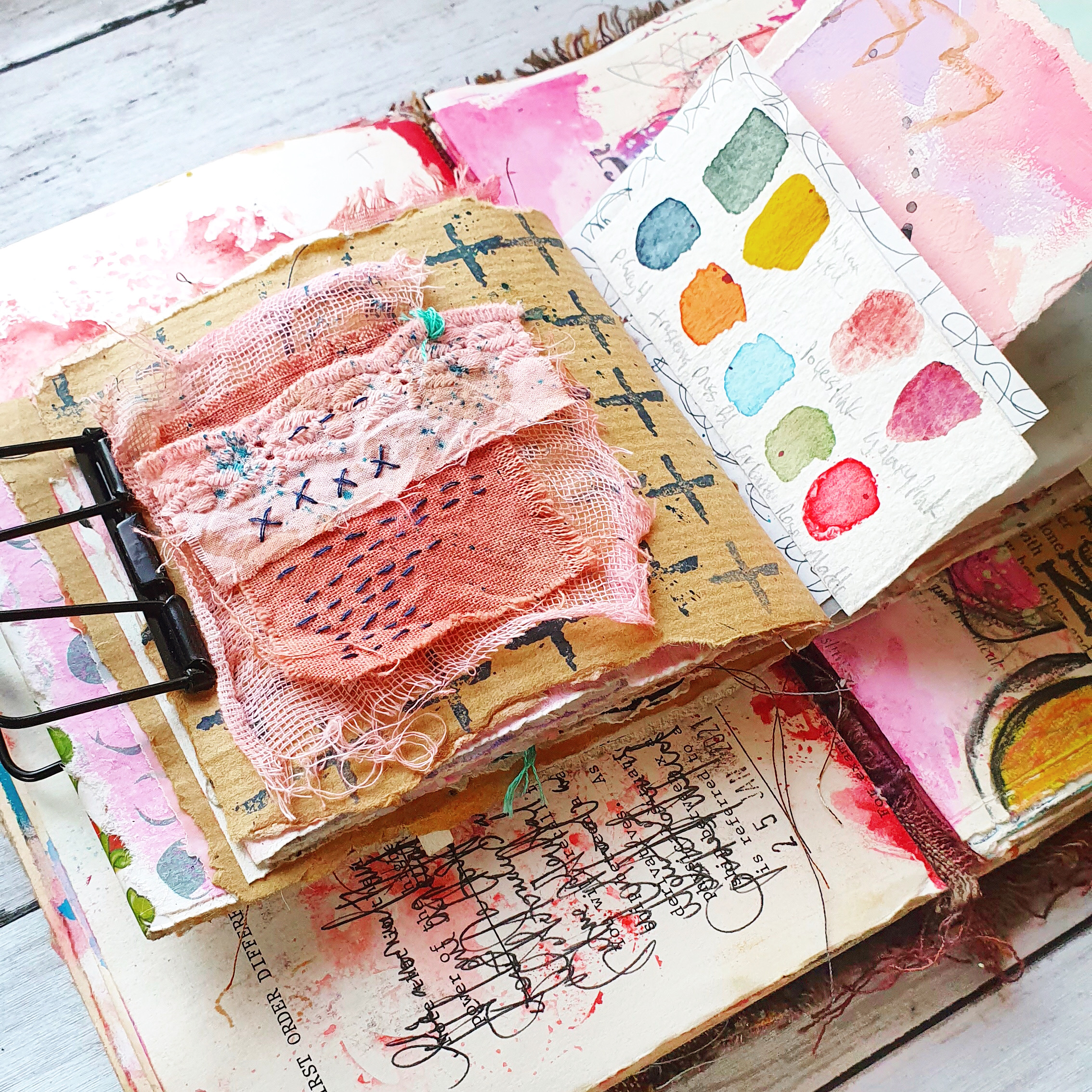 Come sit and enjoy quiet arting in my Studio Sessions. Pick up ideas and maybe try something new.
Most Studio Sessions are 'no talking' so I'm deeply in my flow.
Enjoy the ASMR of it or put on some music as you watch.
...
Journal Projects include my Scraps Diary & Patchwork Journal.
...
Journal With Me videos are much like the studio sessions but include various journals and a little more guidance.
...
PLUS free digital downloads.