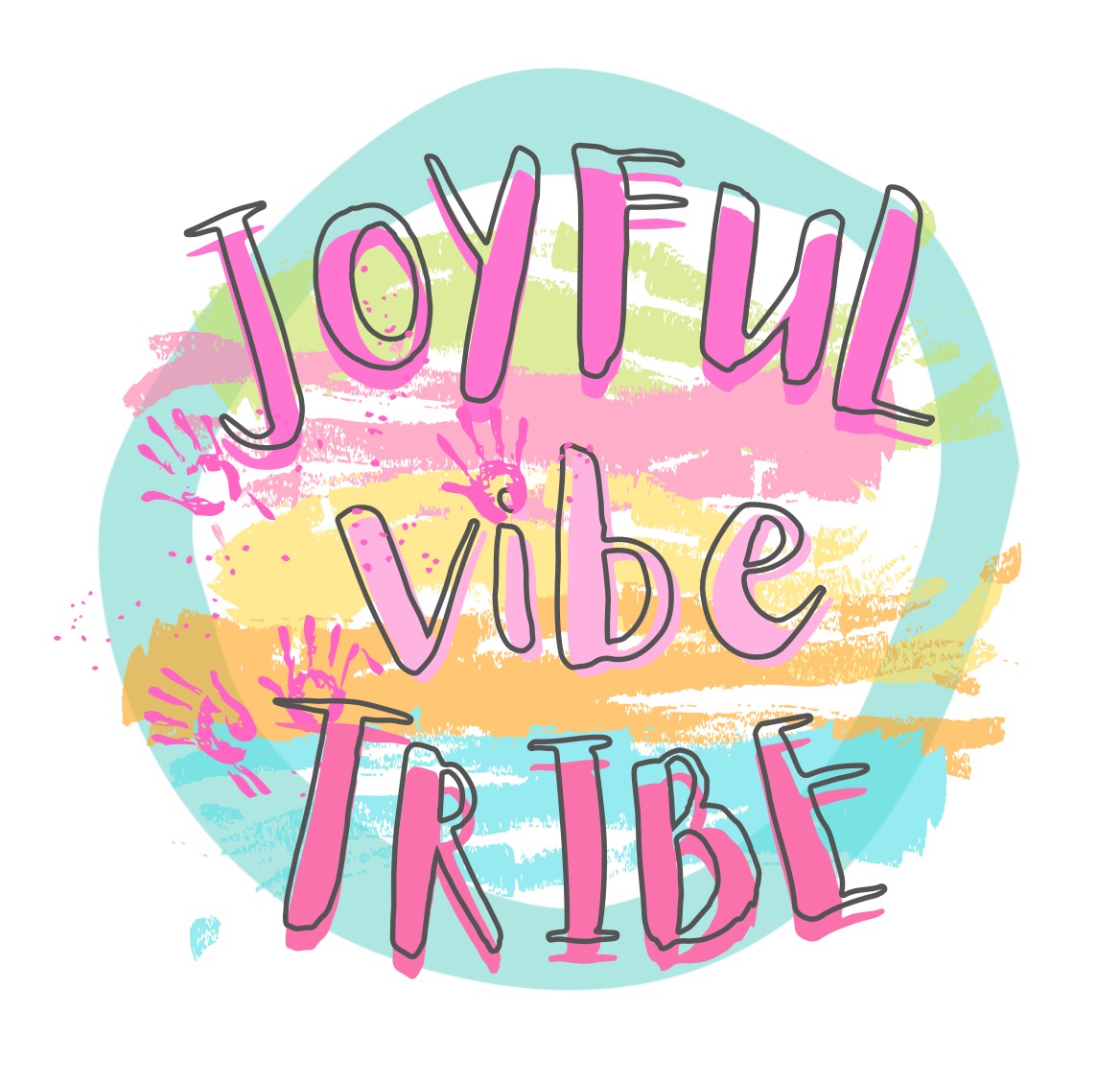 JOIN ME IN MY
JOYFUL
ART PRACTICE

LEARN
PLAY
CREATE
SHARE
So what's this tribe all about you ask?

It's about sharing my raw, joyful, messy, honest, arting practice with you, my arty friends.

It's about 'following the joy' in creating & showing up at our art table
for positive vibes,
together!

It's about arting, exploring, experimenting, discovering
- the true creative life is about the process!

playing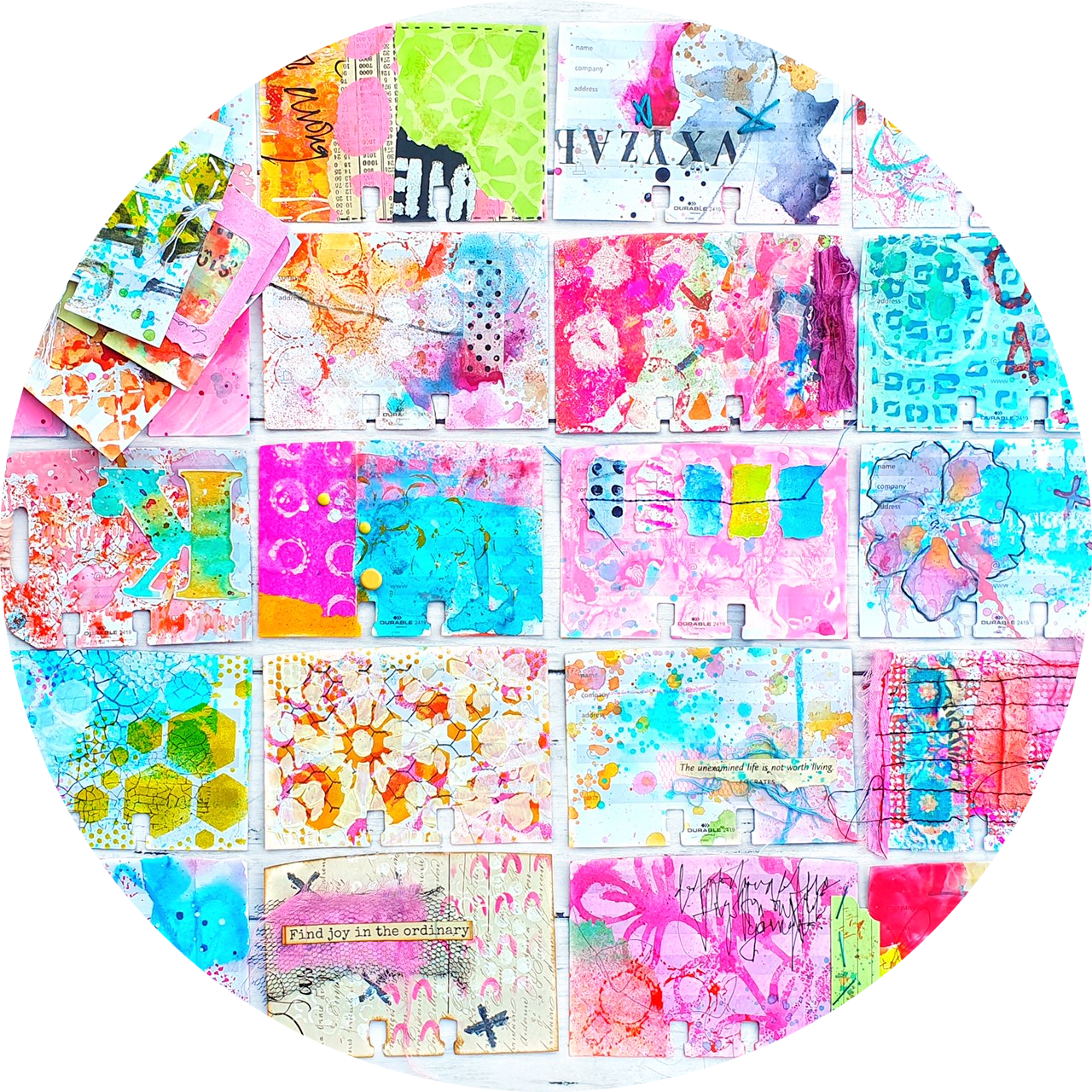 creating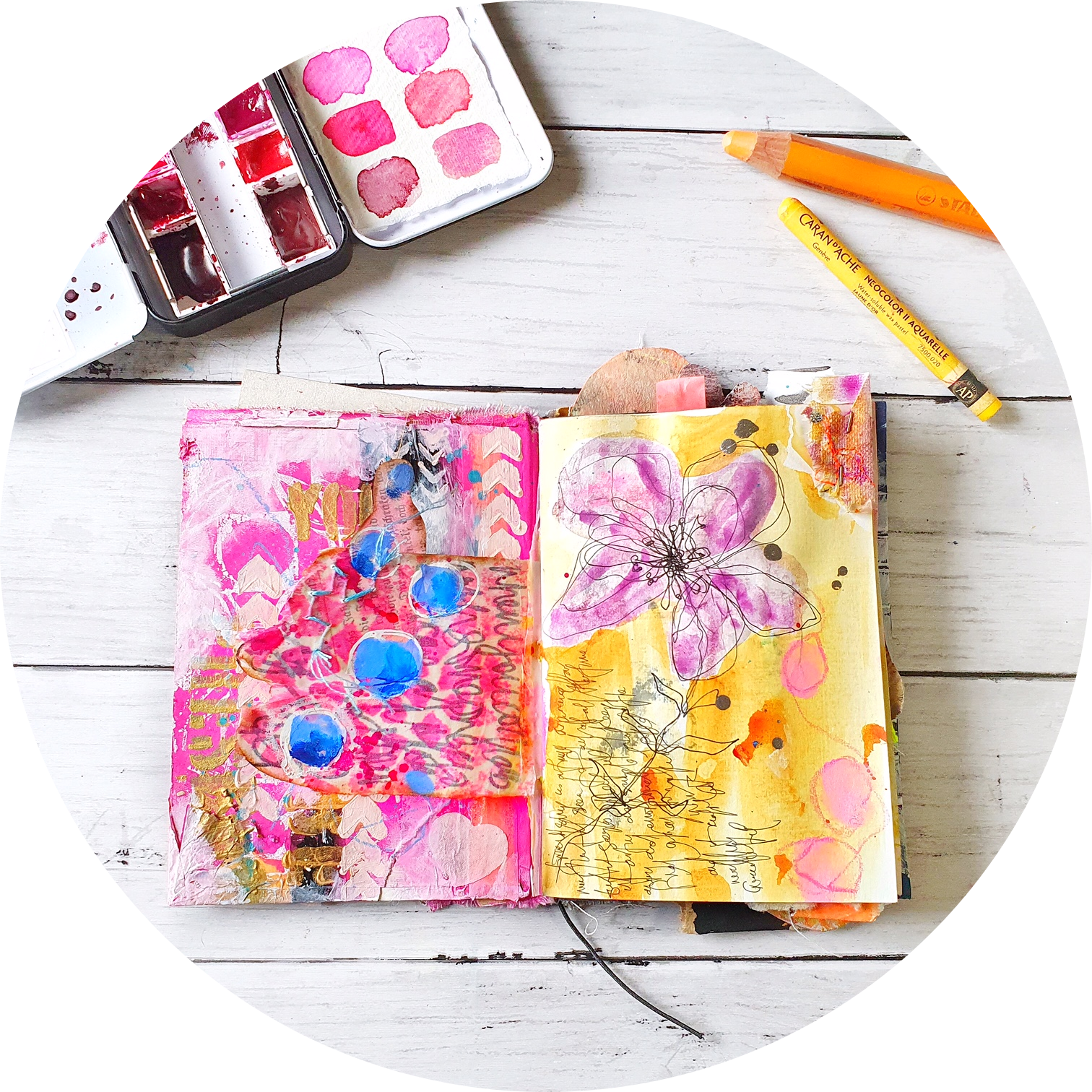 journaling

Each Month
I'm a spontaneous, multidisciplinary, intuitive artist - the 'format' is loose!
Main Format

LEARN - Video/s where you can learn about something arty. It might be specific supplies, colour explorations, famous artists & their influence, anything!

PLAY - Videos on whatever current fun I'm having in the studio. Usually includes a simple technique.

CREATE - At least one video that might be 'journal with me' style, or or seeing my process on various projects.
Extras
HAPPY - I'll apply a 10% discount coupon for the coming month to each participating member w

SHARE - This website will handle the content. For better connections, so that you get to share your work related to my videos, & bonus content, Facebook will provide our little sanctuary.
If you want to share publicly, we have an Instagram @JoyfulVibeTribe where I can feature your work.
I'll likely have digital downloads for you to use in your work.

Members also receive discounts on my classes and first news, even ahead of Newsletter subscribers. You have the opportunity to make requests. You'll have first choice on anything I make to sell. I'll be available for questions, feedback, art chat.

Who knows exactly what each month will hold! 😜
If that uncertainty excites you rather than alarms you, we'll get along fabulously! 🙌🏼





About my Arting

I'm a multi-disciplinary artist - I'm formally trained in some disciplines, and autodidactic in the rest. I've been arting for over 30 years.
I've painted large canvas acrylic abstracts, soft pastel paintings and large wet-felted abstracts. I majored in conceptual photography at university, eco-dyed & slow-mended for years. I've weaved & crocheted.
I now collage, use gouache & watercolours, slow-stitch & embroider imperfectly.
I mainly journal, mixed media style, but also do occasional creative diary/planner stuff.
I have a ridiculous amount of experience, know-how, tips, tricks. And what's better than passing it on?

My sharing style is mostly soft-spoken ('chill' as my daughter says), tangential, spontaneous, and lightly personal.
I love to laugh at life & myself. I don't take myself too seriously.
I'll be honest about my life but I'm here for the positive vibes. My art time is for placing 'life' down for a moment, to manifest, invite, or surround myself, with joyful colour, play and beauty.

I'll give my heart & soul to the group, and I'm grateful for & value every single one of you!